Travel Advice
Although the Pantanal (and Brazil) is generally safe to travel, there are always risks and unexpected dangers. However, simple precautions will save you grief and help you quickly get back to enjoying your visit.
Travel Insurance

This is essential for anyone traveling in Brazil. Even with the best of precautions, there's still the chance of unexpected illnesses, accidents, or missed flights. Be sure to get a policy that covers medical, and includes phone assistance if you need it - since there's nothing worse than dealing with the hospital bureaucracy if you don't speak the language.

If you plan to be renting a car, ensure that your policy includes liability insurance in the event of accidents or damage to the vehicle.


Theft and Robbery

Sadly, this is always a risk no matter where you go. Keep your valuables close by when traveling on planes, buses and taxis, and avoid being too obvious or flashy. If your hotel has a safe deposit box then its a good idea to use it for jewellery and your passports.

Hold-ups are rare, but in the event it occurs, its a good idea to remain calm and simply hand things over without comment - as cameras and cash are replaceable (and generally covered by your insurance). If you are a victim of theft or robbery, report it to local Police (Policia Civil) and ask for a copy of the police report so that you can attach it to your insurance claim when you get home.

Although less of an issue in the Pantanal, Brazil has pick-pockets who operate in crowds at festivals and bus stations. Its best to keep passports and the bulk of your cash safely stashed in money belts or somewhere else secure. Getting a replacement passport or travel documents far from home can be a slow and frustrating experience.

Crime Increase 2015-6
As the economic and political situation in Brazil has deteriorated, 2015-6 has seen an increase in petty crime being reported. Overall Brazil is still generally safe for visitors - and its obviously more of an issue in cities than in remote locations such as the Pantanal. However, as a general rule, it's always best to be discrete with valuables, handbags and jewellery, don't carry large amounts of money, and avoid dark unlit areas. Some people split their cash into two - keeping only a small amount in their wallet for daily use, and the majority hidden away.
Airline Advice

For Australian/Kiwi visitors travelling to the Pantanal, your biggest risk of theft is from luggage when travelling on flights via Buenos Aires. Always keep your valuables with you - as in seven out of our last ten visits via Buenos Aires we've had locks cut off bags and items stolen. The airlines involved (Aerolineas Argentinas and Qantas) were less than helpful when these robberies were reported ... with Aerolineas Argentinas at best disinterested, and often outright rude. We've had other cases where Aerolineas have lost our luggage and been no help attempting to recover it. Unfortunately, Aerolineas is sometimes your only choice if travelling on short notice - and our most recent trip with them (January 2014) resulted in a riot as several hundred frustrated passengers stormed and smashed the Aerolineas Argentinas counters - with the airline staff having to flee. In this case, tension had been building throughout the day as passengers from multiple delayed international flights had been kept in the transit area for around 12 hours without any explanation from the airline, and with repeated broken promises that the flights would just be "another 45 minutes". When the flights were formally cancelled and luggage was offloaded onto the carousels, Aerolineas luggage handlers had already smashed open many of the passengers' bags.

Notably, Aerolineas Argentinas has announced that services between Buenos Aires and Sydney (three flights per week) will be axed from 2 April 2014. It is sad to see the number of carriers reduced - but given that airline's poor service and bad reputation, the announcement may have a silver lining if it opens the door for other carriers. We understand that Qantas will continue its Sydney-Buenos Aires route.

Given problems transiting through Buenos Aires, we advise that Australian/Kiwi visitors consider LAN Chile and transiting through Santiago instead. Although these flights are more expensive - they're safer, more reliable, and more professional (and Chile is great stopover choice). There are other cheaper flight options via Dubai or Asia but these can be a very long haul. We can't comment on flights between Brazil and North America, or Brazil and Europe since we haven't used them.

Although there can be unexpected delays with airlines within Brazil, the service is generally good and efficient. TAM merged with LAN Chile in 2010 (enabling LAN Chile to get access to the Brazilian market). Azul/TRIP who fly into in the Pantanal region also have a good reputation.


Travel in the Pantanal

Although renting a car and organizing your own travel might be an option in some locations (e.g. the Transpantaneira), this will generally only work on paved roads and/or in the dry season. In the wet season, remote and unpaved roads can become extremely boggy and unpassable. Hence its best to get local advice. If you've booked a stay at a Fazenda (cattle ranch) then the tour operator should be able to organize your transport or advise on the best way to get there.

If you're backpacking, Brazil has an excellent network of bus services between the cities and towns. If it's a long (or overnight) trip then its worthwhile booking the Executivo class if available as this is more spacious and better for sleeping. Local intercity bus stations are known as Rodaviaria.


Electricity Supply and Plugs

Electrical power in Brazil varies between regions. Power in the two states comprising the Pantanal is 127V / 60Hz (most laptops and mobile devices with auto-switching power supplies will cope).

220V is used in Brasilia and a few other Brazilian states. If your device isn't auto-switching be sure to check its rated power, since plugging a 110V device into a 220V mains supply may damage it.

The plugs in Brazil are Type J or SEV-1011 (used only in Brazil, Liechtenstein and Switerland). Although this is a three pin outlet, many older buildings in the Pantanal region have been wired with outlets using a two-pin variant that doesn't allow use of a three pin plug. From 1 Jan 2010, new installations in Brazil use the (similar but not necessarily compatible) IEC 60906-1 standard plug.

Getting the right adaptor before you travel can be difficult. As an alternative, (1) pack a multi-board that lets you plug in all your devices, and (2) purchase a US-style adaptor. Then, once in Brazil, you can easily purchase an adaptor to convert from the US style to the local Brazilian style. For more info:


Site: World Electricity Standards
Swimming in the Pantanal

Trips into the Pantanal will likely involve wading through the wetlands - and some camping tours may include swimming in lakes or rivers close to your campsite. Despite disconcerting thoughts of piranha, caiman and giant anacondas lurking in the water, swimming is generally safe … with the proviso that: you go with an experienced guide, and you heed their advice.

Piranha aren't likely to be a problem in free flowing rivers but can be especially dangerous in ponds during the dry season when there's a lack of food sources. Most caiman (though not all) are wary of humans and, ironically, spotting one gives you some reassurance that there's something keeping the piranha numbers down. However, at all times pay attention your surroundings, don't go in too far from shore, and never go swimming alone.


Drinking Water

When traveling, its best to stick with bottled mineral water. Although the local tap water supplies may be okay, its best to avoid the risk. Most reputable fazendas will have mineral or purified water available for purchase.

However, on camping tours its recommended that you take along several big bottles of mineral water - as many camping tour operators will only supply filtered water (or local tap water which they claim to have filtered).


Tour Options

Typically, there are two types of tour in the Pantanal. Most tours will usually last three or four days - noting that half a day or more may be needed to reach to the location (and again to get back). Fortunately the journey in/out doubles as a great opportunity for spotting wildlife.

Fazenda (Cattle Ranches): These are the more expensive option - but staying on a cattle ranch means a having a real bed, a bathroom, better food, access to electricity and even Internet. This can also give you an inside into the workings of the local cattle ranches and the Pantaneiro culture. Tours typically include horse treks and other expeditions to view wildlife, plus fishing in local rivers or lagoons for piranha. Some fazendas, such as Refúgio Ecologico Caiman near Miranda, are noted for their conservation efforts so are worth supporting.

Camping Tours: This is the cheaper option, popular with backpackers. Accommodation is typically in tents or hammocks. They may lack shower or toilet facilities (in which case the toilet may be a camp-style hole in the ground). Nonetheless, for a fraction of the price of a fazenda tour you still get to see wildlife and take part in the same activities.

Note that Camping Tours are much less likely to have access to trained first aiders, medicines, or unscheduled transport back into town in the event of an emergency. Also, if choosing budget options don't expect five-star service or quality guides. Low paid non-accredited guides on budget tours are often from the city and chosen because they know some English, rather than actual knowledge about the wildlife or area.


Rogue Tour Operators

Unfortunately there are a few rogue tour operators servicing the backpacker market, where touts will attempt to sell their services as soon as you get off the bus at the local rodoviaria - or offering "too good to be true" deals when you pass through nearby tourist hotspots such as Foz Iguaçu.

It's a good idea to research tour operators before you go to ensure they have good reputation, and that the accommodation and meals are delivered as promised. You're generally safer with stays on a fazenda (cattle ranch) delivered though an established tour operator. However, if you decide to go for the much cheaper camping option (popular with backpackers) see if you can first talk with other tourists who've just come back from the camp as they can give you the best indication about current conditions, quality of guides, and wildlife (wildlife viewing can change significantly from season to season). Even companies recommended in guidebooks such as Lonely Planet can have bad tours depending on the season and poor quality of current guides.


Health Precautions

Its worthwhile visiting your doctor or General Practitioner at least a month before you leave home.

Malaria and Dengue Fever: These are both mosquito-born diseases, and very low risk in the Pantanal (and generally only during the wet season when there are more mosquitos). Prevention is the best cure - so use mosquito repellent, a mosquito net (if necessary) when sleeping, and wear trousers and a long-sleeved shirt after dusk.

The very low malaria risk means that anti-malaria tablets aren't essential - although, some travellers prefer to carry them just in case. There's not yet any medication against Dengue, so pay attention to the preventative advice above.

Yellow Fever: Vaccination against yellow fever is mandatory when traveling in some areas of the Pantanal, and there's a chance that you may get asked to show a vaccination certificate when passing through airports in Brazil (and possibly when you arrive home, if you live in Australia). Therefore, it pays to get this vaccination before you leave so as to avoid any difficulties.

Tetanus and Hepatitis: These vaccinations aren't absolutely necessary - but are a good idea to reduce your risk of illness when traveling. There are several different types of hepatitis so discuss which vaccination you need with your doctor (and note that it may involve two vaccinations several weeks apart).


Mobile Internet

When traveling in Brazil it's recommended that you purchase a local prepay SIM card for your cellphone or tablet to help you access mobile Internet (and avoid international roaming charges). Of the major providers, coverage by Vivo is probably the best in the region - since its GSM and GPRS/EDGE frequency is lower (850Mhz) and therefore has greater range. Nonetheless, don't expect much in the middle of the Pantanal - since getting a voice-only signal sometimes involves climbing up one of the wildlife observation towers erected along the side of the road. Claro is a good choice if your device works with UTMS and HSDPA/HSPA+
It's a good idea to check your device's compatibility based on the providers' published frequencies:


Site: Mobile Network Operators

Note: One potential downside of using a local SIM is that some menu options on your device may switch to Portuguese.


Brazilian Political Crisis 2015-6
Although this shouldn't be a reason not to visit Brazil, visitors should be aware that Brazil is currently passing through a difficult political and economic period. Brazilian politics has always been rife with corruption and self-serving bureaucrats - however, the scale and systematic nature of this corruption has been highlighted dramatically with a Federal Police investigation code-named Lava Jato (or "carwash"). It began as a small investigation of bribes, kickbacks and money laundering involving a chain of gas stations in the state of Paraná - but has since expanded nationwide to encompass corruption at Brazil's state oil company, Petrobras, and electricity company, Electronuclear - with the total value of stolen funds reaching R$ 6.2 billion (as at Sept 2015). Many of the kickbacks have been traced back to politicians in the ruling Partido do Trabalhadores (PT) party and their allies (PMDB, PP, and PTB). It follows a similar corruption scandal, Mensalão,involving many of the same politicians a decade ago - showing that, despite promises and prison sentences (many suspended or shortened by Presidential decree) nothing changed. If anything it got worse.

Continued revelations, political infighting, worsening economic situation and other fallout saw the approval rating of Brazilian President, Dilma Rousseff, drop to 7% - the lowest ever for a sitting President. Public frustration, combined with evidence that she misreported about the health of the country's finances prior to her re-election in 2014, resulted in the suspension of her presidency in May 2016 pending a formal impeachment trial.
Although this suspension followed the constitutional process, gaining more than the two-thirds majority required to get it through both the Congress and the Senate, passing judicial review and challenges, Rousseff has accused her former running mate and Vice-President Michel Temer of having orchestrated a coup. Temer, who leads the government's coalition partner, PMDB, has replaced most government ministers and political appointees with new appointments drawn primarily from his own party, but also including candidates from other smaller right-wing parties and the opposition - all of whom all supported the impeachment. The impeachment hearings are ongoing and are set to complete in August or September.

Popular pressure and social media has played an important role driving the process and calling individual congress representatives and senators to account for their votes - many of whom are also facing accusations of corruption. Anti-corruption and pro-impeachment protests have brought millions of people out onto Brazil's streets. Rousseff and her party, PT, have countered with street protests of their own - but these have been much smaller and have suffered claims of having paid participants including some bussed in from Bolivia. On the political front, the conflict has turned into a no holds barred political dogfight with claims, counter-claims, secret recordings and defendants of other corruption proceeding having turned witness as a result of plea bargain deals to reduce their sentence. The drama is embroiling candidates from virtually all major political parties, and is also triggering similar dramas as the state and municipal levels. There is uncertainty how this will play out in Brazil's nationwide municipal elections in October 2016. In the meantime, there are a few signs of optimism as there are early signs that economic situation may at last be turning around, and that the new government is more determined in getting its accounts in order.

In the meantime, Brazil is still open for tourism, and most Brazilians are continuing with their daily lives as they did before the crisis. In most cases the political and economic dramas won't impact or even be apparent to travellers - although it's recommended to pay attention to local media, and ask around, to avoid being caught up in further strikes or protests should they occur.


Video: Satirist John Oliver explains Brazil's Political Crisis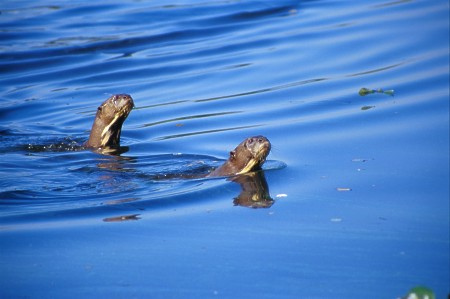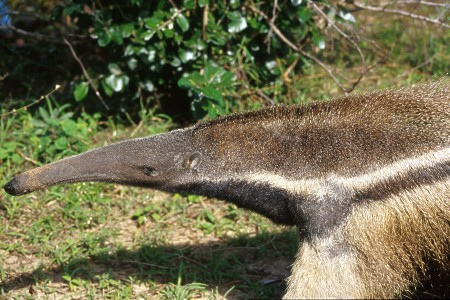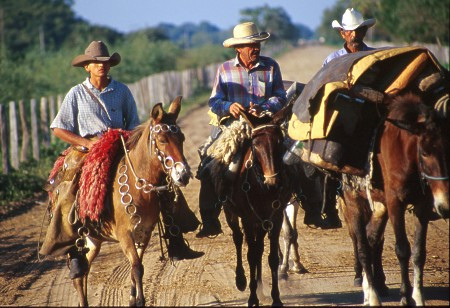 Photo Credits: Spectacled Caiman (Shutterstock/Dirk Ercken)