Pantanal Climate
The Pantanal is a tropical climate. Hence, there are only two noticeable seasons – the wet season (October to March) and the dry season (April-September).

The wet season loosely corresponds with summer, so has higher temperatures and humidity. The dry season is cooler and is generally better for travellers – since the unpaved roads going into the Pantanal are less boggy, wildlife is more visible gathered around rivers and lakes, and there are significantly fewer mosquitos.

As can be seen in the graphs below, the Northern Pantanal (in Mato Grosso) is generally a few degrees hotter than the South (Mato Grosso do Sul), and experiences heavier rain during the wet season. In this period, about 80% of the Pantanal floodplains are inundated. Flooding occurs initially in the north, then gradually flows southwards, where these floodwaters combine with the southern region's high rainfall to result in its inundation around two months later.

Total annual rainfall across the region ranges between 1,000 and 1,250 mm. This is actually less rain than other neighboring states, and means that the Pantanal could be technically classified as semi-arid. Most of the rainfall occurs in the months from November to March.

In the cooler months of the dry season, the temperature averages around 24 °C, but can experience sudden drops coinciding with the arrival of cold storm fronts from the Andes. This typically occurs in July, and is locally known as the friagem, with temperatures dropping as low as -1 °C for short periods. By contrast, temperatures in the hottest months can exceed 40 °C and become very uncomfortable due to rain and high humidity.


Video: Travel in the wet season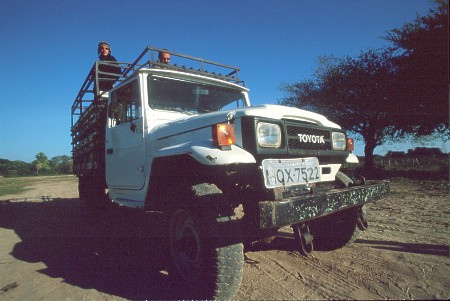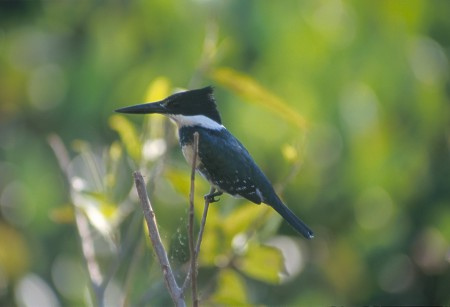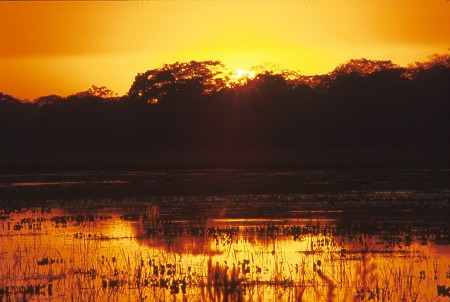 Photo Credits: Vitoria Regia, the world's largest waterlily (Shutterstock/Videowokart )
Bandeirante, Sunset, and Kingfisher (Andrew Mercer)