Pantanal Lodges and Fazendas
Cattle ranches and Fazendas are one of the best ways for experiencing the Pantanal. Aside from providing a comfortable base for exploring the region's wildlife, it provides visitors with an opportunity for immersion in pantaneiro lifestyle, cuisine and culture.
Lodge Activities

Most lodges offer planned visitor activities, although these might vary by local, season, and the experience/facilities of the lodge. They typically include horse riding, fishing for piranha, wildlife treks and jeep safaris. Some lodges also include other options such as boat rides, canoeing and diving.


Some activities involve additional cost for use of equipment and guides. It's strongly recommended that you verify what is/isn't included in your stay at the time of booking to ensure no unpleasant surprises.
Guests may want to tailor activities to their tastes or to accommodate special needs. Again, confirm this at the time of booking. Tailoring activities can prove difficult if you're going to a lodge that serves larger groups.
Horse Riding
This is generally a slow guided trek on local Pantaneiro breed horses. Although these horses are small and don't initially look impressive, the breed is sure-footed trekking through the waters of the often-flooded landscape. One advantage of travelling on horseback is that the local wildlife tend to regard the horses as just another animal - often ignoring the riders on their back. This can allow you to get quite close to wildlife without spooking them. Be prepared to get your legs wet as the horses pass through ponds with the water reaching half-way up their flanks.

Fishing
Catching piranha is a favourite pastime for tourists - although the equipment varies by location. Some lodges have proper fishing rods, whereas other (budget) operators will provide their own home-made versions possibly just consisting of fishing line wrapped an old beer can. However, even this simple home-made apparatus can prove effective for catching large numbers of piranha and piraputanga. The piranha that you catch will likely be used by the lodge's chef to make Caldo do Piranha (or piranha soup).

Those with with an interest in sports fishing might aim for larger game fish such as dorado, pacu and pintado. This will require better fishing equipment, heavier duty lines, and potentially a local fishing licence. Check with the lodge to ask about fishing options, and if they have guides, boats, and the equipment available. Note: In addition to cattle ranches you'll also find specialist fishing lodges and barco-hotels.

Wildlife Treks
Walking tours and treks are a great opportunity to see wildlife - although this option isn't for everyone. Although much of the Pantanal consists of open grasslands, you might occasionally need to pass through small stands of forest, water and climb over fences. These treks are a great opportunity for photography, and to see animals - getting up close and personal with the smaller varieties such as the coatimundi, armadillo and Pantanal's famous jacaré. Although the treks aren't too onerous, taking a light jacket or long-sleeved shirt (and/or insect repellent) is a good idea to help protect you from mosquitos encountered when passing through forested areas.

Jeep Safaris
This is another good option for viewing wildlife since they allow you to cover more territory in less time (and in relative comfort). Four-wheel drive vehicles are used for travelling across the grasslands and along farm tracks. Tracks and dirt roads are ideal for viewing wildlife since animals such as snakes and lizards become much easier to spot once they leave the tall grass. The ditches along the roads are also a favourite for jacaré and capybara.


Facilities

Pantanal lodges will vary in the nature and quality of facilities available. Most tourist fazendas now have Internet and wif-fi but don't expect it to be fast. Your best bet is to check the lodge's website, and online reviews and comments from past guests.


Cuisine

Lodges will typically serve local cuisine, including fish, along with Brazil's famed BBQ. Check our Food page for a sample.


Northern Pantanal
Barão de Melgaço
Vila Bela da Santíssima Trindade
Seasonal Variations and Location

Visitors should be aware that the Pantanal isn't a uniform environment. Wildlife viewing opportunities will vary depending on location and season. Ranches along the Transpantaneira in the Northern Pantanal (and especially those in the wettest areas closest to the Cuiabá river) have the best reputation for sightings of Jaguars. Other areas, notably the Southern Pantanal, have large natural grasslands suited for sightings of animals such as giant anteaters, maned wolves, emus, and bird life such as hyacinth macaws. Animals also migrate with the seasons, floodwaters and food sources - meaning that areas with abundant wildlife at one time might have few animals several months later.

The best way to deal with this variation is to ask the lodge before you book, asking what animals are likely to be around at the time of your stay. Also look for the most recent guest reviews on websites such as TripAdvisor to see the animals which lodge guests are currently reporting. Additionally, you might also want to consider splitting your stay - visiting multiple locations with different landscapes and activities.

You can also use the interactive zoomable map on our Pantanal Maps page to see approximate locations for many of the lodges.


Getting the Best Guide

Aside from the quality and location of accommodation, your enjoyment of the Pantanal also depends on the knowledge, communications, and quality of your guide. Some lodges such as Refúgio Ecológico Caiman take a proactive approach with a range of staff including professional biologists, and locals who've been trained in the handling of tour groups. In some cases your tour may consist of multiple guides - with a knowledgeable local who helps locate the wildlife, as well as a translator who can communicate with the tour groups in English. Other lodges might lack the large staff - but be compensated by the availability of an especially knowledgeable and eager individual. Once again, check the lodge's website for information about their guides, and check recent reviews for customer feedback.


Access

You should check with your lodge about the best way to access it. In many cases (especially for those based away from the paved roads), road access might only be possible in the dry season. Visits to the most remote lodges may require the use of an air taxi service which will add to the cost of your visit - and incur luggage weight limits based on the size of the aircraft and number of passengers. Prices will range from $500-$2,000 each way depending on the size of aircraft and the location you're travelling to. This cost can be split between multiple passengers if travelling in a group.

Links to several air taxi services are included below if needed.


Southern Pantanal
Aquidauana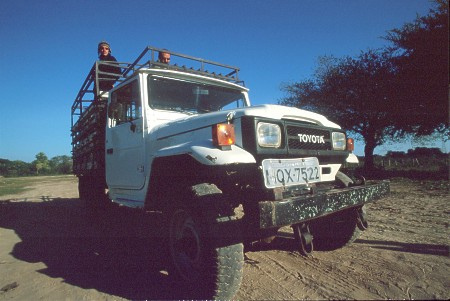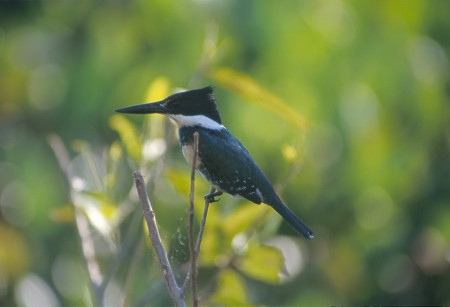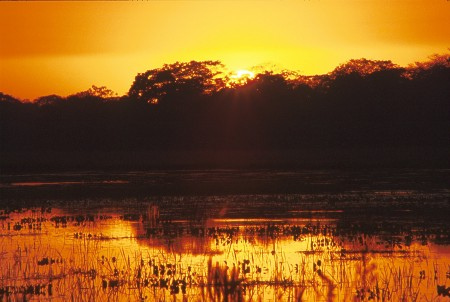 Photo Credits: Pantanal Cattle Drive (iStock/Johannes Compaan)
Footer images: (Andrew Mercer)